Hybrid vehicles first came out over a century ago when Lohner-Porsche invented a vehicle that uses both a combustion engine and electric. In 1989, German car brand Audi launched the hybrid concept in Europe courtesy of the Audi Duo. However, the first mass-produced plug-in hybrid was China's BYD F3DM, which was introduced to the public in December 2008. It had an all-electric range of 37 miles.
Plug-in hybrids use a combination of diesel or petrol and a rechargeable battery for power. These automatically switch to their liquid fuel source when they run out of electric power. This helps the PHEV owner to save on liquid fuel costs while minimizing their carbon footprint.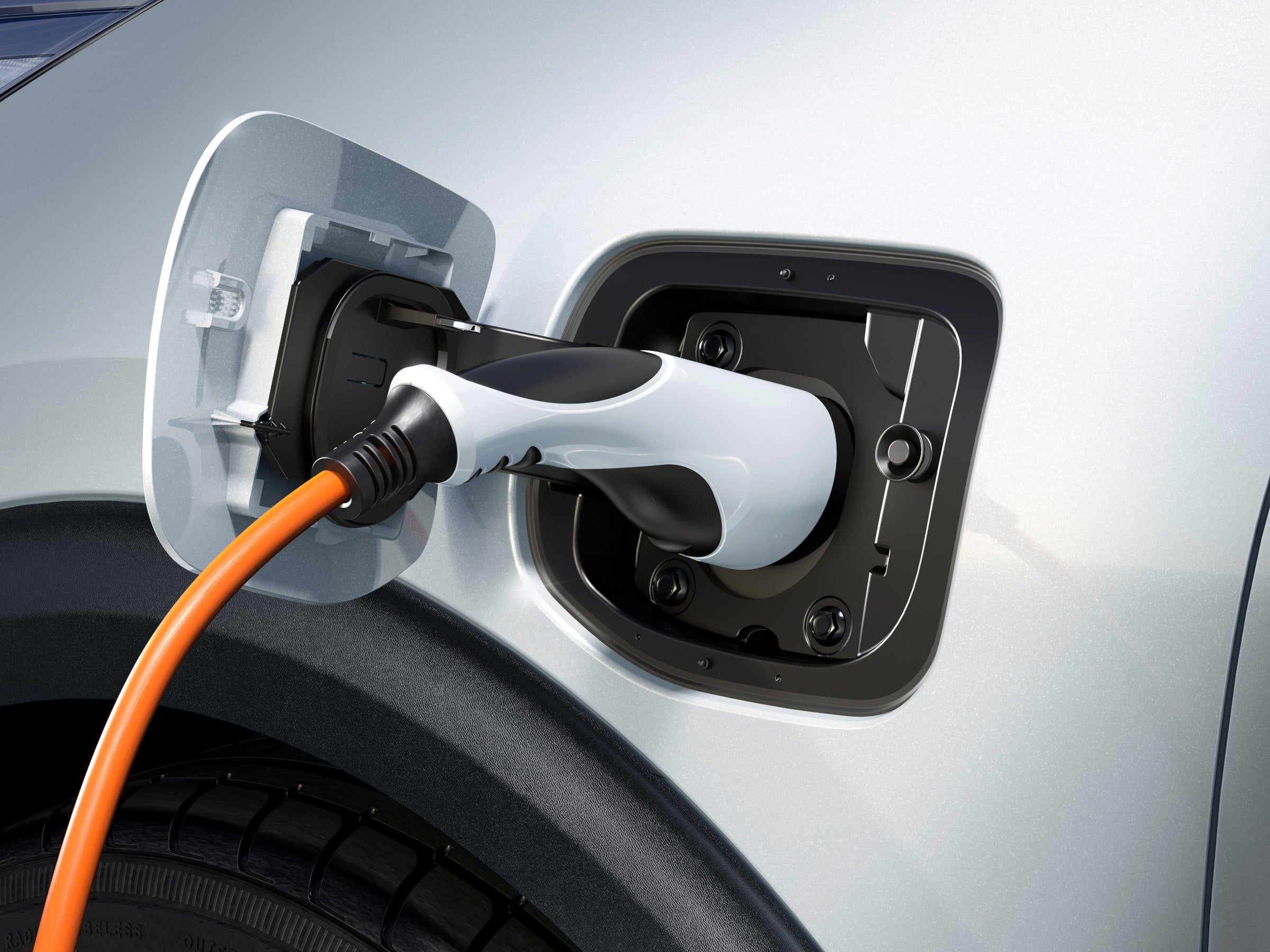 In October 2015, the Volkswagen emissions scandal saw vehicle owners receiving a notice from the car manufacturer that they needed to recall units fitted with the VW EA 189 diesel engines. These engines were equipped with a defeat device that automatically alters the actual amount of emission released once it detects activities that suggest an ongoing emission test. The fallout affected 11 million VW cars around the globe.
Emissions Analytics was commissioned to perform tests for the accuracy of advertised emission levels on three plug-in hybrids (PHEVs), including the UK's 2019 top-selling model Mitsubishi Outlander. The other two were the BMW X5 and Volvo XC60.
There were six tests conducted on different drive modes and with objectives specific to each activity. The tests were meant to compare the overall performance of the three-car brands, including battery usage and emission produced. The Outlander only uses its engine to recharge its battery and emitted 86% more CO2 than what was suggested in the advertisements.
The European Federation for Transport and Environment came out with a briefing paper in commemoration of the 5th anniversary of the Dieselgate scandal. In its brief, the group presented new evidence regarding the real-world CO2 emissions produced by plug-in hybrid cars or PHEVs. The tests, which European researchers conducted, showed that PHEVs emit CO2 at an average of 2.5 times more than the standard levels.
Furthermore, the studies proved that a plug-in hybrid in its full lifespan emits 28 tonnes of CO2, just a few tonnes lower than those with a conventional petrol engine, which emits 39 tonnes. Diesel-powered vehicles emit 41 tonnes, while the conventional hybrids only release 33 tonnes of CO2. The best option in terms of low emission is the fully electric car, emitting only 3.8 tonnes over its whole lifetime.
You can gather from these tests whether PHEVs are as green as they claim to be. These researches proved that the car manufacturers did indeed deceive their customers into buying the PHEVs because of the supposed low emission factor. This involved diesel vehicles registered between 2007 and 2020, affecting an estimated 11 million cars and causing the government to order the brands to pay huge amounts as fines. Only a few have paid their diesel emission claim dues, though, including Volkswagen and Audi. Mercedes Benz and 11 more car brands form part of the list of vehicles involved in this scandal.
In an interview with inews.co.uk, senior director for clean vehicles at Transport & Environment Julia Poliscanova was quoted as using the term "fake electric cars" in describing plug-in hybrids. According to her, PHEVs are created mainly for tax breaks and lab tests and not for real driving. She further added that plug-in hybrids actually cause more pollution than their manufacturers claim. Additionally, PHEVs produce carbon emissions at a level substantially above the mandated limits.
If you are one of those who purchased a diesel vehicle or a PHEV within 2007 to 2020 and your car has emission levels higher than standard, you can make an emission claim. It's easy to confirm; all you need to do is go online and find a reliable online vehicle registration checker. It will help determine whether your vehicle can be registered for a claim or not.
Emission compensation experts can help you lodge your emissions claim to get back what you spent on your PHEV or diesel vehicle. This team of experts will assist and walk you through the whole process—from registering your vehicle up to the court proceedings if deemed necessary.
Contact emissions.co.uk to get more information about how to claim your car manufacturer. If the experts you choose accept your case and push for a positive outcome, you can get your emissions compensation claim.